12th EURAM Early Career Colloquium
Successfully managing the unavoidable trade-offs between research, teaching and service
The European Academy of Management is proud to announce the twelfth edition of the EURAM Early Career Colloquium (EECC), supported by
Alexandru Ioan Cuza University of Iaşi
15 – 17 March 2021
Are you an early career academic looking for sharing your research and developing collaboration opportunities in a vibrant environment of peers, senior mentors and EURAM top management team?
The European Academy of Management Early Career Network invites Postdocs, recently appointed Lecturers or Assistant Professors and advanced PhD students in management and cognate fields of research to the twelfth edition of the EURAM Early Career Colloquium (EECC), 15-17th of March 2021.
The key objective of the colloquium is to offer a platform for early career management scholars. This year we will focus specifically on charting a course for a successful research career. During the event there will be opportunities for:
Discussing and developing your research ideas

Seeking expert advice on career development

Developing a dynamic and successful research trajectory

Building international relations and exploring possibilities for future collaborations


For all further questions, please visit our website which includes testimonies of previous EECCers or email Anca Clipa anca.clipa(at)uaic.ro.
Alexandru Ioan Cuza University of Iaşi is the oldest higher education institution in Romania: https://www.uaic.ro/en/about-uaic/university/
Iaşi is located in North Eastern Romania with convenient connection to major airports in Europe. Iași, also referred to as Jassy, is the second largest city Romania. More information about Iaşi and how to get there: http://romaniatourism.com/iasi.html#byair .

Due to the uncertainties related to the current sanitary situation, EURAM will organise the 12th EURAM Early Career Colloquium online.
After the acceptance of your application, you can register for the EECC online (registration fees amount to 50 €).
All participants will have the possibility to submit a revised manuscript to a dedicated EECC track at the
EURAM 2021
to be held online 16-18 June 2021 at a preferential rate.
Recorded sessions from EECC 2021 Online

How to write a review?


Prof. Xavier Castañer, Prof. Shlomo Tarba and Prof. Alessandro Zattoni
Forum: From Research to Practice: Making Scientific Knowledge Accessible


Prof. Thomas Durand and Prof. Stefan Gueldenberg
EECC testimonies
Testimonies from delegates,
mentors and organisers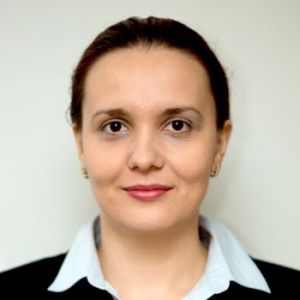 Anca Maria Clipa
Organiser
The EURAM Early Career Colloquium 2020 organised by the Huddersfield Business School was an amazing experience, thank you! There were two intensive days, incredibly rich in insights into what an academic career involves. The colloquium was an opportunity to get input to stay focus on the chosen path.
I am looking forward for more opportunities in a synergized network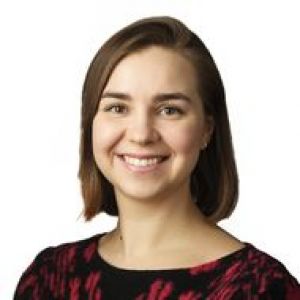 Olga Okulova
Participant
I found EECC an extremely useful programme to improve not only my research project but expand the research borders! The colloquium offers a unique opportunity to present it to mentors and colleagues from different fields, who provide valuable insights on how to emphasize the stronger parts and work on areas for improvement. It is a great mentoring programme, which helps early-career scholars like me to better understand the importance of impactful research and discuss it with the mentors. Thank you very much EURAM!

Olga Okulova, EECC 2021 participant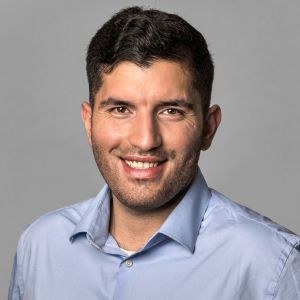 Yassin Bouzzine
Participant
It was a pleasure attending the virtual 2021 EURAM ECC organized by the Alexandru Ioan Cuza University of Iaşi, Romania. It comprised thoughtful presentations of research projects, enriching discussions, and intriguing mentoring on the future career path. Very recommendable for early career scholars who want to socialize in a thriving academic community.

Yassin Bouzzine, EECC 2021 participant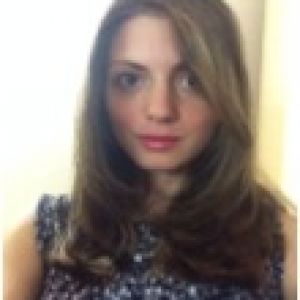 Licia Cerini
Participant
I appreciated the friendly environment among all the participants, who made the event enjoyable, even online. Moreover, I enjoyed that at each EECC, the topics that senior scholars discuss differ. This makes the event different each year and worth attending. Finally, I appreciated both the presentation sessions and the one-to-one coaching sessions, which allow Ph.D. and young scholars to have conversations with senior scholars on research and other important aspects of academic life.

Licia Cerini, EECC 2021 participant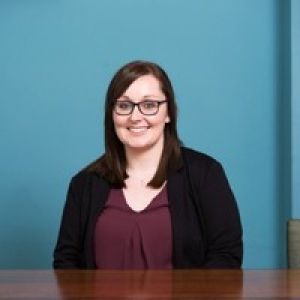 Claire Harnett
Participant
Attending the EECC has provided me with the opportunity to create a great international network. I also received very helpful feedback on my paper and the mentor sessions provided me with a great opportunity to get different perspectives on developing my career as an academic. The seminars were also very insightful.

Claire Harnett, EECC 2021 participant
Previous
Next
---
EECC organisers
Almeria, 2014
Miguel Perez
Liechtenstein, 2013
Susanne Durst, Stefan G?ldenberg
Dublin, 2012
Brian Harneya
Innsbruck, 2011
Julia M?ller, Dagmar Abfalter, Melanie Zaglia
Nuremberg, 2010
Anne-Katrin Neyer, Hagen Habicht, Kathrin M?slein
Should you require more information, do not hesitate to contact Nicola Pellegrino nicola.pellegrino@euram.academy