What is the EURAM Early Career Community (EECC)
Ever since the EECC was created, it has been called in many ways. Some refer to the EURAM Early Career Consortium, the Colloquium, others to the Community.
In fact, the EECC is all three, a
consortium
of young scholars who participated in previous events. Today there are over 220 junior scholars who have taken part in one of the six events dedicated to them.
The event itself is referred to as the
colloquium
. Junior scholars from those countries have successfully worked with their institutions and EURAM to attract their peers to focus on their own interests and issues.


Yet, the EECC is a
community
within the wider community of engaged management scholars of EURAM enjoying the networking opportunities and special events targeted to them when they participate in the Annual Conference.
Objective
The aim of the EECC is to offer a platform for early career academics (broadly defined e.g. assistant professors, post-doctoral researchers, recently appointed lecturers/associate professiors, advanced PhD students) to come together to discuss key challenges, learn from experts and share career related insights. The EECC provides a forum for networking, knowledge exchange and development of research collaborations.
EECC testimonies
Testimonies from delegates,
mentors and organisers
Pierre Dussauge
Mentor
Professor of Strategic Management at HEC Paris. He is a graduate of the HEC Paris Masters in Management program and earned a PhD in management science from the Paris-Dauphine University. Pierre Dussauge is the author or co-author of several books in the field of strategic management and of many articles published in academic or practitioner-oriented journals, notably Strategic Management Journal, Journal of International Business Studies, Global Strategy Journal, Group Decision and Negotiation, International Studies in Management and Organization, Long Range Planning, Sloan Management Review, European Management Journal, Defense Economics, the Financial Times, etc. For the last few years, his research has focused on the topic of global strategic alliances formed by competing firms.
He was the first Editor of the European Management Review and has been awarded EURAM fellowship in 2015. Currently, he is Vice President EECC.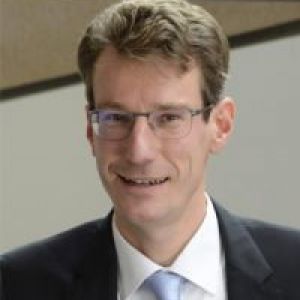 Stefan Güldenberg
Mentor
Full Professor in International Management and former Chair of the Senate as well as founding Dean of the Graduate School at the University of Liechtenstein. Visiting research fellowships led him among other activities to the John F. Kennedy School of Government,  Harvard University, the Sloan School of Management at MIT, Johannes Kepler University Linz and the Vienna University of Economics and Business Administration. During his career Stefan Gueldenberg was honoured with the Knowledge Management Award for the further development of Knowledge Research, Knowledge Policy and Knowledge Management, the CEO of the Future Award from Manager Magazin and McKinsey & Company, the Stephan-Koren Award granted for the best doctoral thesis of the year and the included scientific research from the Association of Professors at the Vienna University of Economics and Business Administration, and numerous best paper and top publication awards. He is the Vice President Practice of EURAM.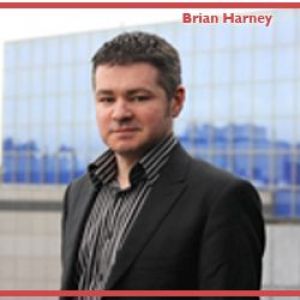 Brian Harney
Mentor
MBS, PhD (Cambridge), MCIPD is Associate Professor in Strategy & HRM at Dublin City University Business School and former programme Director of the award winning MSc in HRM (best postgraduate course in Ireland 2016). Brian's research focuses on the intersection of Strategy and HRM, with a particular focus on SMEs, growth and knowledge-intensive sectors. His research has received 15 awards and is published in the Human Resource Management Journal, International Journal of HRM, while he is the author of 4 books,
including Strategy and Strategists (Oxford University Press). Brian is the only DCU faculty member to have won both categories of the President's Award for Excellence in Teaching and Learning. He has secured competitive funding in excess of 3 million Euro to understand and enhance SME management and development. He currently serves on the Editorial Board of HRM (US), the International Journal of HRM, and Employee Relations, is Guest Editor for Special Issues of IJHRM, HRM Review and Employee Relations and acts as an external examiner at the University of Warwick and at University College Cork. In 2012 Brian delivered a 24-hour non-stop lecture for charity and was nominated for a President's Award for Civic Engagement. Brian is also an EURAM's Board member as the national representative for Ireland.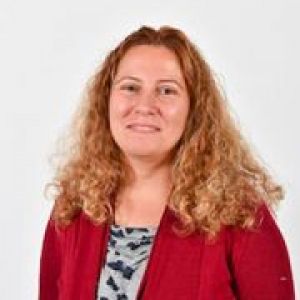 Mine Karataş-Özkan
Mentor
Professor of Strategy and Entrepreneurship at the Southampton Business School, University of Southampton. Her research focuses on socially inclusive and sustainable entrepreneurship. She has carried out many international and funded projects; and published numerous books and articles in these domains. She is the Chair of the EURAM (European Academy of Management) Doctoral Colloquium and also a EURAM Fellow.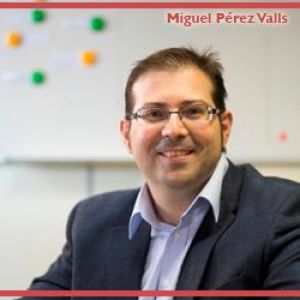 Miguel Pérez Valls
Mentor
Associate Professor of Management at the University of Almeria (Spain). He earned his PhD in 2009. Miguel teaches, on a regular basis, at graduate, post-graduate and doctoral level, courses on international human resource management, strategic management and entrepreneurship. His research is focused on analyzing how managerial innovations are related to the development of organizational capabilities such as flexibility, learning or green management. His research has been published in journals such as Technovation, Business and Society or Journal of Business Ethics, among others. He regularly participates in international projects, and has led at the University of Almería the EU-funded project Startify7. He is currently the coordinator of DigiGrent, an Erasmus+ Strategic Partnership for digital entrepreneurship with social and environmental purposes.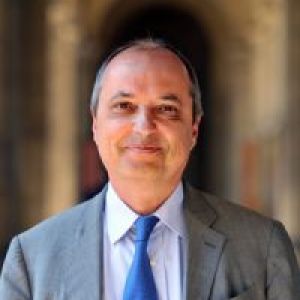 Thomas Durand
Discussant
Professor of strategic management at Cnam where he heads the department of Strategies and the International Institute of Management. Previously, he taught at Ecole Centrale Paris. 
His research interests focus on organizational competence, technology strategy,
intrapreneurship and the management of innovation. His publications gravitate around the collective ability of organizations to build capabilities to design, feed and shape their strategies in a context of change. Over the last 15 years, he has also been studying extensively Business Schools and the future of management education and research. He is the past president of the French Management Society and Association internationale de management stratégique (AIMS). A member of EURAM since the foundation of the academy and a former
member of the EURAM board, he co-organized the EURAM 2007 conference in Paris and took an active part in launching the EURAM-EFMD programme for research directors. In recognition of his contributions. He was named EURAM Fellow in 2012. He is EURAM's current President. He founded CMI strategies, a strategic management consultancy with 40 staff. Xerfi Canal publishes his video chronicles on management.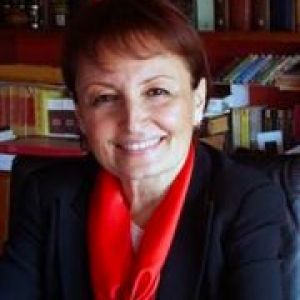 Sibel Yamak
Discussant
Professor of management at the University of Wolverhampton. She has a doctorate degree in Organization Theory from Bogaziçi University. She has been a permanent and/or visiting scholar at different universities such as Galatasaray University, Dauphine University, Panthéon Sorbonne University, Southampton University and Manchester University among others. She specialises in governance with a focus on the relationship between the business elites and the state, the contextual antecedents and impact of top management teams, governance and democratisation relationship and sustainability. She received the Emerald
Literati Network award for her work on business elites. Her works have been published in
peer reviewed journals such as British Journal of Management, Strategic Management
Journal, Group and Organization Management, European Management Journal, Journal of World Business, International Journal of Human Resource Management. She is an editorial board member of Society and Business Review and European Management Review. She is actively involved with different academic associations such as Academy of Management where she previously acted as Management Education and Development Division Research Coordinator. She is the former President of the European Academy of Management.
Currently, she is a member of the executive committee of the International  Federation of Scholarly Associations of Management. She acts as the scientific council member at several universities in France.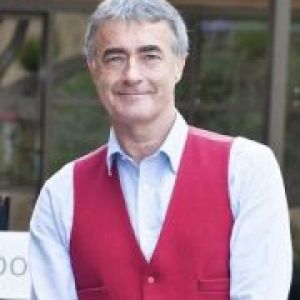 Peter McKiernan
Mentor
Professor of Management at the Strathclyde Business School. He has considerable business experience, having consulted widely in the strategy area for leading multinational companies, in the public sector and for SMEs. Peter has been Vice Chairman, Chairman, President and Dean of the Fellow's College of the British Academy of Management (BAM) and Vice President and President of the European Academy of Management (EURAM). He is also EURAM Fellow since 2012.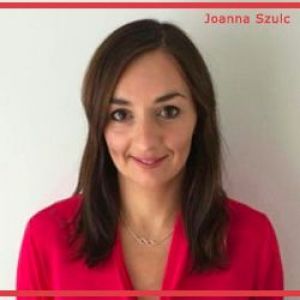 Joanna Szulc
Organiser
An opportunity to participate in a EECC has been a fantastic opportunity to spend a few days on interesting and heated discussions about research and teaching excellence. Importantly, no other event has allowed for so much attention being paid to my work. I got useful feedback from EECC participants and from mentors who are experts in their field. It was also a great opportunity to network and share experiences with peers who – similarly to me – are early in their stages of academic careers. Intellectually stimulating environment coupled with beautiful surroundings of Rome has made the 2018 EECC and unforgettable experience!

Dr Joanna Szulc, Lecturer in HRM, York St John's University Business School, UK

Participant of EECC 2018 in Rome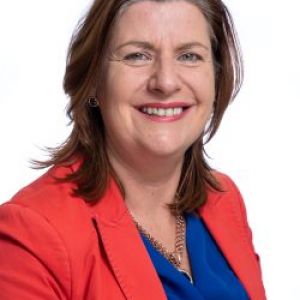 Maeve O'Sullivan
Participant
The EURAM ECC 2020 was a terrific opportunity to network with peer researchers and engage with senior academic mentors - thank you for the opportunity. Many senior academics and EURAM executive committee members showed their commitment by their engagement and attendance at this event. This colloquium was very well organised in the lovely University of Huddersfield. Huge thanks to Joanna and the team for all your hard work - I'll be back!!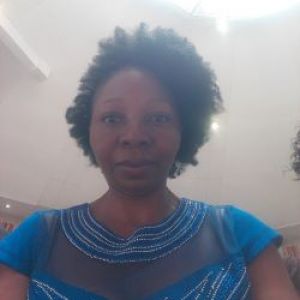 Moreblessing Ngwenya
Participant
The chance to participate in the EECC was priceless. I benefited from the mentoring sessions as I got customised comments on my paper. Presentations were also eye-opening and hearing about experiences of other scholars in the academic field was incredible. I established contacts with peers and hopefully we can collaborate and publish papers together.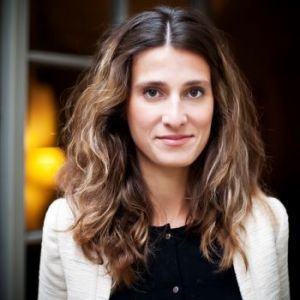 Almina Besic
Participant
The 11th edition of the EURAM early career colloquium was an extraordinary experience for me. The organisation, starting with the social event with my first ever experience with laser tag  and a wonderful dinner with the opportunity to meet fellow researchers, was excellent. Most important, I had the opportunity to get in-depth feedback for my work from expert mentors as well as other EECC participants. Additionally, important discussions about research careers as well as the contributions of our work gave me further insights for developing my ongoing and future research. All in all, I very much enjoyed meeting distinguished scholars in the fields of management and international business as well as new early career researchers who work on exciting and relevant topics for business and society at large!
Anca Maria Clipa
Participant
The EURAM Early Career Colloquium 2020 organised by the Huddersfield Business School was an amazing experience, thank you! There were two intensive days, incredibly rich in insights into what an academic career involves. The colloquium was an opportunity to get input to stay focus on the chosen path.
I am looking forward for more opportunities in a synergized network
Previous
Next
---
EECC organisers
Almeria, 2014
Miguel Perez
Liechtenstein, 2013
Susanne Durst, Stefan G?ldenberg
Dublin, 2012
Brian Harneya
Innsbruck, 2011
Julia M?ller, Dagmar Abfalter, Melanie Zaglia
Nuremberg, 2010
Anne-Katrin Neyer, Hagen Habicht, Kathrin M?slein
Should you require more information, do not hesitate to contact Nicola Pellegrino nicola.pellegrino@euram.academy