2020 Project Management Research Grant
Dear colleagues,
Project Management Institute (PMI) and EURAM are pleased to announce the 3rd edition of the PMI Research Grant given during the
EURAM conference
. Previous awardees can be viewed
here
.
Description of PMI Research Grant
The research grant (€41,000) is directed to members of EURAM's Project Organizing (PO) Strategic Interest Group (SIG) in coordination with members of any other EURAM SIG. We invite proposals from scholars who are members of the EURAM PO SIG to apply as a principal investigator, together with a Co-PI from any of the EURAM SIGs. To search for proponents and find out which SIG they belong to, you may log into the EURAM E-Directory
login
.
The submission is closed.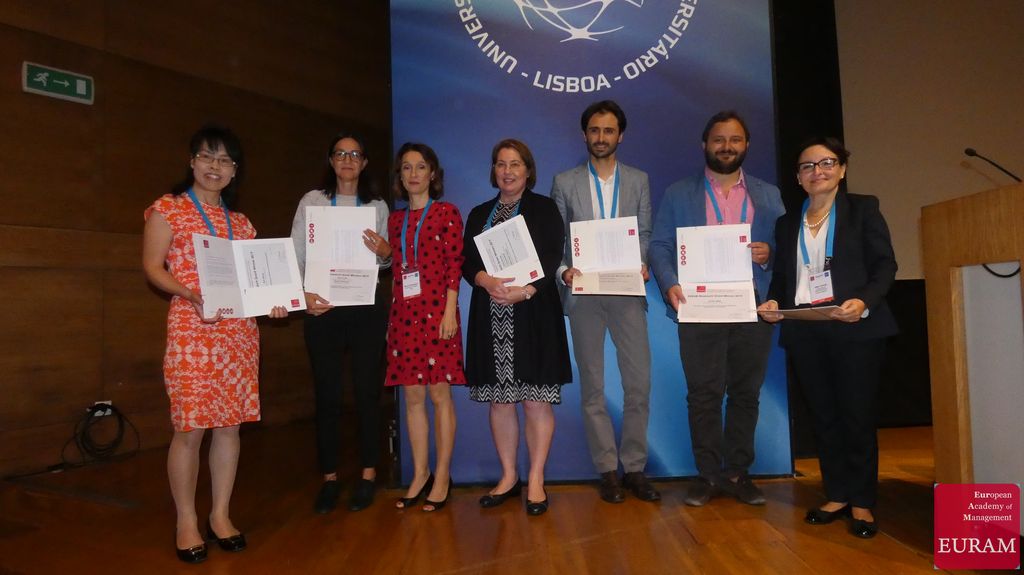 Research Grant Winners
EURAM 2020 Research Grant Winners
The Role of firm's stakeholder engagement on open innovation
Licia Cerini, Bocconi University
Understanding Conflict in Large Research Consortia: Nature, Implications and Management – A Study of the European Project 'Galileo'
Isabel Estrada Vaquero, University of Groningen; Anne-Sophie Fernandez, University of Montpellier; Audrey Rouyre, University of Montpellier

The digital side of universities: an international comparative analysis of performance measurement systems
Sara Giovanna Mauro, Institute of Management, Scuola Superiore Sant'Anna; Lino Cinquini, Institute of Management, Scuola Superiore Sant'Anna; Hanne Nørreklit, School of Business and Social Sciences, Aarhus University
Co-production of public services: an impact evaluation model
Milena Vainieri, Sant'Anna School of Advanced Studies, Denita Cepiku, University of Rome Tor Vergata; Marta Marsilio, Università delgi Studi di Milano, Maria Francesca Sicilia, Università degli Studi di Bergamo
#BoycottUber? Precarity and agency: Giving voice to migrant ride-share drivers in London
Joana Vassilopoulou, Brunel University
EURAM 2019 Research Grant Winners
Non-binary view in organization: inquiring gender identity and discrimination in the workplace
Davide Bizjak, University of Naples Federico II, Italy
Engaging Universities in Capacity Building for Alternative Business Models
Olga Kuznetsova, Manchester Metropolitan University, UK and Andrei Kuznetsov, University of Central Lancashire, UK
Low-Status International Workers: their Situation, Concerns, and Organizational Justice Issues
Washika Haak-Saheem, Henley Business School, University of Reading, UK, Gaye Özçelik, Istanbul Bilgi University, Turkey, Yvonne McNulty, Singapore University of Social Sciences, Singapore
Entrepreneurship, Diversity and Discrimination: An experimental Study
Foteini Papadopoulou and Efstratios Ramoglou, Southampton University, UK
Ability, Motivation, and Opportunity of chronic ill employees at work: implications for HRM practices
Silvia Profili, European University of Rome, Italy and Alessia Sammarra, University of L'Aquila, Italy
Putting Creative Spaces in Place. Agency, Identity, and Perceptions in Cultural Public Policies,
Damiano Razzoli, University of Modena and Reggio Emilia, Italy

Older Worker Retention and Workplace Climate in the Manufacturing Sector,
Wen Wang, University of Wolverhampton, UK
EURAM 2018 Research Grant Winners
Children of Expatriates: Key Factors affecting their Adjustment
Isabel de Sivatte Font & Bernadette Bullinger, IE Business School , Spain
Entrepreneurial Finance in the Cultural and Creative Industries
Max Höllen, Mainz University, Germany
Contextualising Regional Entrepreneurship through Innovation Biographies: An Embedded Networks Perspective on Fashion Start-ups in Non-Urban Contexts
Birgit Leick, Ostfold University College, Norway
The good, the bad and the ugly of interorganizational ties between social enterprises: Quasi-experimental evidence from the population of Dutch housing corporations (2007-2017)
Nuno Oliveira, Tilburg University, Netherlands
Women Entrepreneurs within STEM Fields: a Cross-Countries Comparison
Sara Poggesi and Michela Mari, Tor Vergata University, Luisa De Vita, Sapienza University, Italy and Lene Foss, UiT the Arctic University of Norway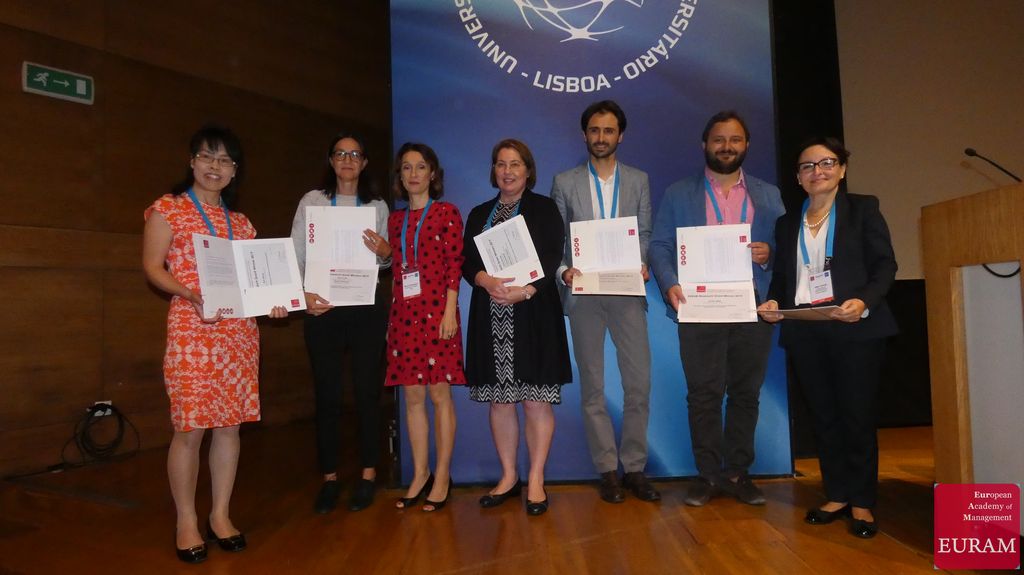 EURAM Grants Scheme
The third edition of the EURAM Grants Scheme attracted 53 applications. The Selection Committee composed of Morten Huse (Chair), BI Norwegian Business School (Norway), Julienne Brabet, Université Paris-Est Créteil (France), Panos Desyllas, University of Bath School of Management (UK), Dries Faems, WHU Otto Beisheim School of Management (Germany), Eleanna Galanaki, Athens University of Economics and Business (Greece), Georges Romme, Eindhoven University of Technology (Netherlands) selected 5 research projects which will be awarded 5,000 Euro each.
We thank the Selection Committee for their expertise and time and wish all the grant recipients success in their research project.
Hervé Dumez, Vice President Research