What is the EURAM Early Career Community (EECC)
Ever since the EECC was created, it has been called in many ways. Some refer to the EURAM Early Career Consortium, the Colloquium, others to the Community.
In fact, the EECC is all three, a
consortium
of young scholars who participated in previous events. Today there are over 220 junior scholars who have taken part in one of the six events dedicated to them.
The event itself is referred to as the
colloquium
. Junior scholars from those countries have successfully worked with their institutions and EURAM to attract their peers to focus on their own interests and issues.


Yet, the EECC is a
community
within the wider community of engaged management scholars of EURAM enjoying the networking opportunities and special events targeted to them when they participate in the Annual Conference.
Click below to find out about the next event to be held 11-13 March 2024 in Barcelona, Spain.
EECC testimonies
Testimonies from delegates,
mentors and organisers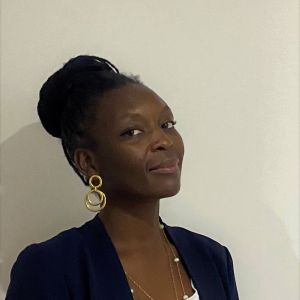 Debora Allam-Firley
career
I really enjoy the opportunity to meet other researchers, experienced or less, to share about our work, academic issues, and most of all, building my research network. I had such great advice for my carreer and significant feedbacks on my work !

Debora Allam-Firley, EECC 2022 participant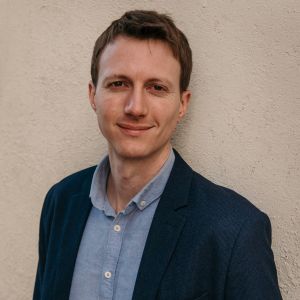 Ryan Armstrong
career
Opportunities like this one are few and far between. Between then group sessions, the one-on-one sessions, and the social events, I could not imagine a more ideal way to develop as an early career researcher. 

I am deeply appreciative of the efforts of the organizers, the coaches, the mentors, the speakers, and the other participants for creating such a valuable and enjoyable event!

Ryan Armstrong, EECC 2022 participant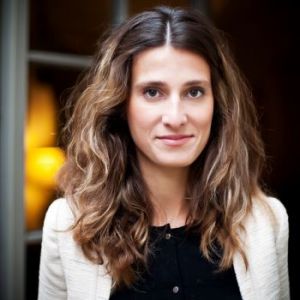 Almina Besic
career
The 11th edition of the EURAM early career colloquium was an extraordinary experience for me. The organisation, starting with the social event with my first ever experience with laser tag  and a wonderful dinner with the opportunity to meet fellow researchers, was excellent. Most important, I had the opportunity to get in-depth feedback for my work from expert mentors as well as other EECC participants. Additionally, important discussions about research careers as well as the contributions of our work gave me further insights for developing my ongoing and future research. All in all, I very much enjoyed meeting distinguished scholars in the fields of management and international business as well as new early career researchers who work on exciting and relevant topics for business and society at large!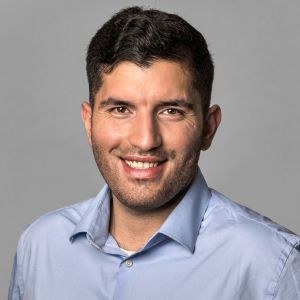 Yassin Bouzzine
career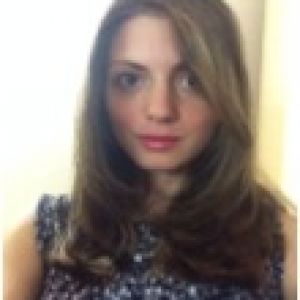 Licia Cerini
career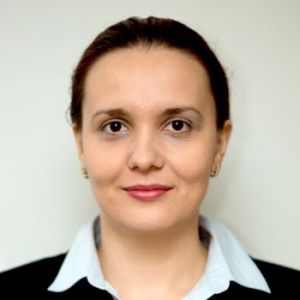 Anca Maria Clipa
career
The EURAM Early Career Colloquium 2020 organised by the Huddersfield Business School was an amazing experience, thank you! There were two intensive days, incredibly rich in insights into what an academic career involves. The colloquium was an opportunity to get input to stay focus on the chosen path.
I am looking forward for more opportunities in a synergized network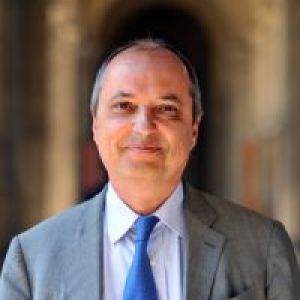 Thomas Durand
fellows,career
Thomas Durand is professor of strategic management at Cnam where he heads the department of Strategies
and the International Institute of Management. Previously, he taught at Ecole Centrale Paris.
His research interests focus on organizational competence, technology strategy,
intrapreneurship and the management of innovation. His publications gravitate around the
collective ability of organizations to build capabilities to design, feed and shape their
strategies in a context of change. Over the last 15 years, he has also been studying extensively
Business Schools and the future of management education and research. He is the past
president of the French Management Society and Association internationale de management
stratégique (AIMS). A member of EURAM since the foundation of the academy and a former
member of the EURAM board, he co-organized the EURAM 2007 conference in Paris and
took an active part in launching the EURAM-EFMD programme for research directors. In
recognition of his contributions. He was named EURAM Fellow in 2012. He is EURAM's
current President. He founded CMI strategies, a strategic management consultancy with 40
staff. Xerfi Canal publishes his video chronicles on management.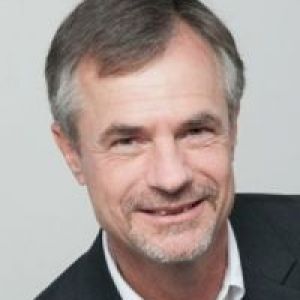 Pierre Dussauge
fellows,career
Pierre Dussauge is a Professor of Strategic Management at HEC Paris. He is a graduate of the HEC Paris Masters in Management program and earned a PhD in management science from the Paris-Dauphine University. Pierre Dussauge is the author or co-author of several books in the field of strategic management and of many articles published in academic or practitioner-oriented journals, notably Strategic Management Journal, Journal of International Business Studies, Global Strategy Journal, Group Decision and Negotiation, International Studies in Management and Organization, Long Range Planning, Sloan Management Review, European Management Journal, Defense Economics, the Financial Times, etc. For the last few years, his research has focused on the topic of global strategic alliances formed by competing firms.

He was the first Editor of the European Management Review and has been awarded EURAM fellowship in 2015. Currently, he is Vice President EECC.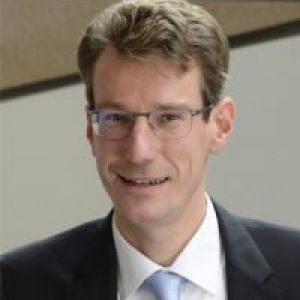 Stefan Güldenberg
career
The EECC is a unique opportunity for young researchers to connect with and to grow into the scientific community. For me as a former organizer and long-time mentor it's the number one European event where I discover the most promising academic talents. Even more valuable for me is that during the EECC I learn so much about the young scientists personal values and aspirations which we as senior researchers should carefully consider while continuously shaping our own community.

Prof. Dr. Stefan Güldenberg, University of Lichtenstein, co-organiser of EECC in 2013.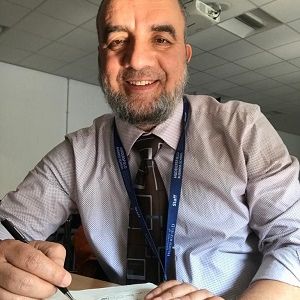 Muhibul Haq
career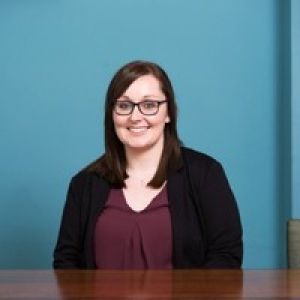 Claire Harnett
career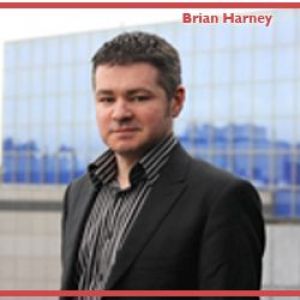 Brian Harney
career
The EURAM Early Career Colloquium is a fantastic initiative providing a much needed and beneficial infrastructure for early career and emerging scholars to network, share insights and future-proof their careers. I left the EECC Innsbruck 2011 so energised and encouraged that I was delighted to subsequently organise the Dublin EECC on the theme of managing expectations. I have little doubt the EECC experience has benefited my career trajectory, and I'm sure the same is true of all participants".

Brian Harney, Senior Lecturer, Dublin City University Business School, EURAM National Representative for Ireland and EURAM Board Member.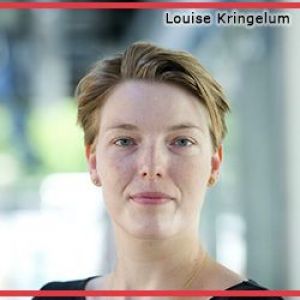 Louise Kringelum
career
EECC provided a setting for developing my academic network which can be challenging in large conferences. Through a mix of paper sessions, informal networking and career development, EECC created a space for professional discussion with like-minded researchers who all had the same agenda; proactively developing our network to ensure future development both personally and for the EURAM society.

Louise Kringelum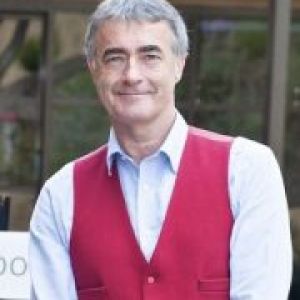 Peter McKiernan
fellows,career,board
Peter McKiernan is Professor of Management in the Hunter Centre for Entrepreneurship at Strathclyde
Business School – Scotland's business school of the year, 2019/2020. Peter's main research
focus is on organisational foresight and strategic management. He has (co)authored 10 books,
including the bestseller "Sharpbenders" on organisational turnaround and he has won prizes
for his research on organisational leadership, organisational sense giving, growth strategies in
SMEs and top management teams. He has published in top journals in Europe and in the
USA. He has been Chairman and President of the British Academy of Management (BAM)
and Vice-President and President of the European Academy of Management (EURAM),
where he was a co-founder of the Academy and of its house journal - the European
Management Review. He holds fellowships of BAM and EURAM and of five other academic
and professional bodies. In 2013, the Central and Eastern European Management Academy
(CEEMAN) honoured him with their European 'Institutional Champion' award and in 2015,
the BAM honoured him with the Richard Whipp Life Time Achievement award.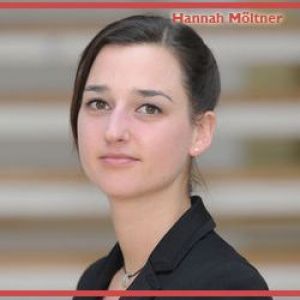 Hannah Möltner
career
I would like to thank you again for the great experience being in Dublin! It was a perfect mixture of working together, exchanging ideas and getting new input. Now it's our turn to demonstrate what we learned in the workshop! :-)


Hannah Möltner (Reinhard-Mohn-Institut für Unternehmensführung und Corporate Governance, Witten/Herdecke University), participant EECC Dublin, 2011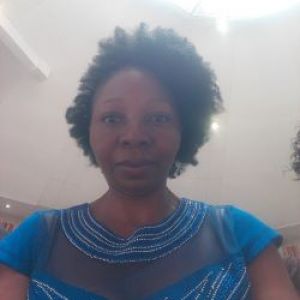 Moreblessing Ngwenya
career
The chance to participate in the EECC was priceless. I benefited from the mentoring sessions as I got customised comments on my paper. Presentations were also eye-opening and hearing about experiences of other scholars in the academic field was incredible. I established contacts with peers and hopefully we can collaborate and publish papers together.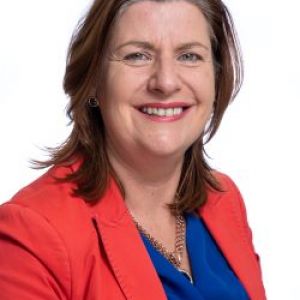 Maeve O'Sullivan
career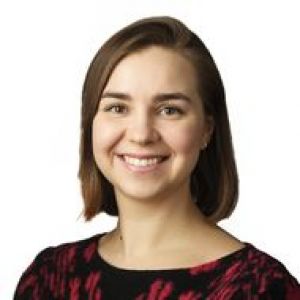 Olga Okulova
career
I found EECC an extremely useful programme to improve not only my research project but expand the research borders! The colloquium offers a unique opportunity to present it to mentors and colleagues from different fields, who provide valuable insights on how to emphasize the stronger parts and work on areas for improvement. It is a great mentoring programme, which helps early-career scholars like me to better understand the importance of impactful research and discuss it with the mentors. Thank you very much EURAM!

Olga Okulova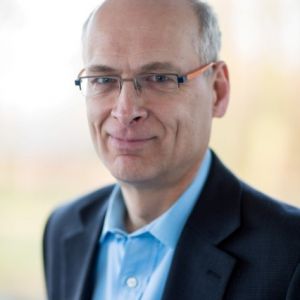 Georges Romme
career,scientific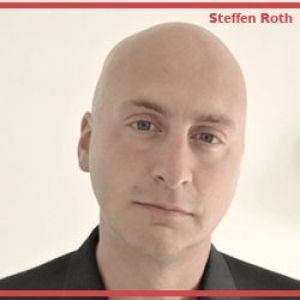 Steffen Roth
career
Having been a EECC participant myself, I now do enjoy my engagement for the EECC because that is where I am meeting young and highly motivated talents with fresh ideas. One recent outcome of our EECC activities is our call for submissions to the "Next Management Theory" topic at the EURAM conference in Paris 2016.

Dr. Steffen Roth, Assistant Professor at ESC Rennes School of Business, France, and Affiliate Professor at the Yerevan State University, Armenia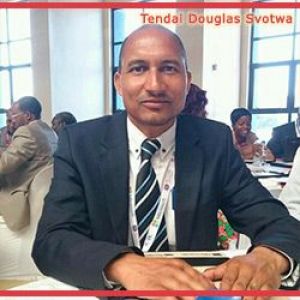 Tendai Douglas Svotwa
career
The 8th EEC for final year PhD students that was held at International University Rabat, Morocco in 2017 was quite informative, interactive and insightful, under the stewardship of Prof Nacef Mouri and Prof Steffen Roth. For me this was a joyous occasion to participate in such a beneficial Conference, held in Africa for the first time in the history of EURAM and having qualified to be one of the only 2 African final year PhD students to be awarded a grant by EURAM. I would like to encourage fellow PhD students to participate in future EURAM EEC Colloquiums which add great value to a diversity of global, contemporary management issues.

Tendai Douglas Svotwa

PhD Student, North West University, South Africa
Former 8th EEC Participant and grant award winner, Rabat 2017.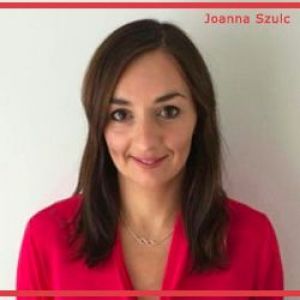 Joanna Szulc
career,executive
An opportunity to participate in a EECC has been a fantastic opportunity to spend a few days on interesting and heated discussions about research and teaching excellence. Importantly, no other event has allowed for so much attention being paid to my work. I got useful feedback from EECC participants and from mentors who are experts in their field. It was also a great opportunity to network and share experiences with peers who – similarly to me – are early in their stages of academic careers. Intellectually stimulating environment coupled with beautiful surroundings of Rome has made the 2018 EECC and unforgettable experience!

Dr Joanna Szulc, Lecturer in HRM, York St John's University Business School, UK

Participant of EECC 2018 in Rome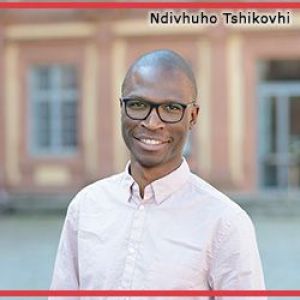 Ndivhuho Tshikovhi
career
The peer-to-peer environment focusing on naturing each other was outstanding. For the first time at an academic conference, I felt part of the whole than being a subject (paper) to be criticised and discussed. I am looking forward to future EECC, no doubt!

Ndivhuho Tshikovhi

EECC 2019 participant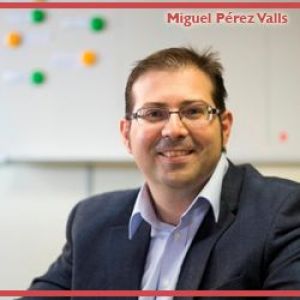 Miguel Pérez Valls
career
I love this Early Career Colloquium because it makes me think on how I would like to design my academic career and who I would like to be networked to.
What I like the most is the possibility of interacting with other colleagues in my situation and learning from their experiences, both personal and professional.
It is a forum in which experienced professors sit next to you and share their insights on academic development. It is a unique possibility for creating synergies in terms of research opportunities and funding.
I would like to highlight as well the personal outputs. I have created some really good friendships that go beyond mere professional interactions. I have visited and received visits from friends coming from different parts of Europe. It has definitely been a truly enriching experience.

Miguel Pérez Valls, Associate Professor, University of Almeria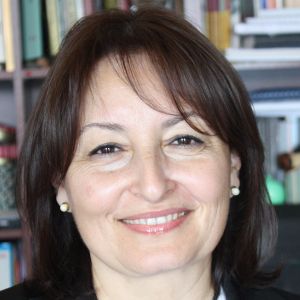 Sibel Yamak
career,fellows
Sibel Yamak is a professor of management at the University of Wolverhampton. She has a doctorate degree in Organization Theory from Bogaziçi University. She has been a permanent and/or visiting scholar at different universities such as Galatasaray University, Dauphine University, Panthéon Sorbonne University, Southampton University and Manchester University among others. She specializes in governance with a focus on the relationship between business elites and state, contextual antecedents and impact of top management teams, governance and democratisation relationship and genealogy of corporate social responsibility. Her works have been published in peer reviewed journals such as British Journal of Management, Strategic Management Journal, Group and Organization Management, European Management Journal, European Journal of International Management, International Journal of Human Resource Management. She is associate editor of the European Management Review and editorial board member of Society and Business Review. She acted as guest editor of special issues on Corporate Social Responsibility and Top Management Teams for various academic journals. She is actively involved with different academic associations such as Academy of Management where she previously acted as Management Education and Development Division Research Coordinator. She co-founded EIASM Top Management Team Workshops together with a group of scholars. At the European Academy of Management, she performed as Quality Task Force Chair, Corporate Governance Strategic Interest Group Chair and Vice-President. Currently, she is the President of the EURAM.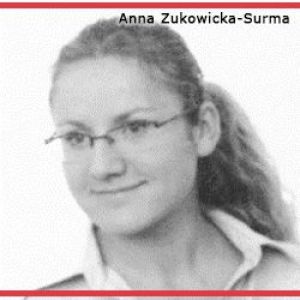 Anna Zukowicka-Surma
career
10th EECC 2019 in Nuremberg was perfectly organized. It gave a lot of opportunities to develop networks between researchers and mentors through teamwork in highly creative environment. We were involved in an "olympic" competition to follow the paths of history of the city that has connections also with politics, knowledge, strategy and other fields of management.  Organizers even ordered wonderful weather so we could feel the first signs of coming spring. Unfortunately, the time spent together passed by too quickly. I wish I could meet organizers and all participants again in such inspiring conditions soon.

Anna Zukowicka-Surma
Previous
Next
---
EECC organisers



Elżbieta Karwowska



Almina Bešić
Maximilian Kuchenbauer



Adriana Prodan



Huddersfield, 2020
Joanna Szulc
Almeria, 2014
Miguel Perez
Liechtenstein, 2013
Susanne Durst, Stefan Gueldenberg
Dublin, 2012
Brian Harneya
Innsbruck, 2011
Julia Muller, Dagmar Abfalter, Melanie Zaglia
Nuremberg, 2010
Anne-Katrin Neyer, Hagen Habicht, Kathrin Moeslein
Should you require more information, do not hesitate to contact Nicola Pellegrino nicola.pellegrino@euram.academy